Maintaining and deepening your spiritual connection and practices can be a challenge at the best of times, but during the biggest holiday season of the year, it's difficult. And just when we need them most! The holidays can also be emotionally difficult as well – memories of holidays past, loved ones who are missing, adaptation to changing life stages; desire for a place at the table, literary and figuratively, that touches into our most basic human longing to belong. As well there's the challenge of accepting realities that don't match our expectations, be that the gifts, the gatherings, the people or the experience.
And at the same time all these challenges hold opportunities to connect with our spiritual essence, to heal our relationships, and to grow emotionally and spiritually.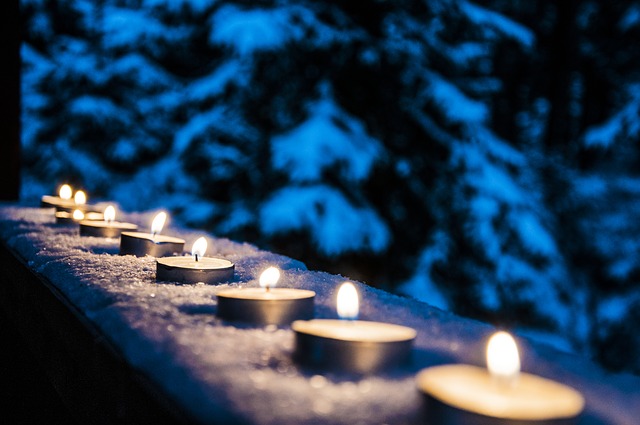 Around the world people celebrate the darkest time of year with the symbol of light. We bring light to shine into the darkness with Hanukkah, Winter Solstice, Christmas, Santa Lucia Day, and for Muslims December 23rd - the birth of the prophet Muhammad called Mawlid el-Nabi.
So right at the beginning of this year celebratory season, Sunday, December 1, I am offering a day workshop to support you to open your heart to it all, to drop into your depths and set your inner compass for the season, by discovering your own significance of this season of light in the darkness.
This day workshop will include teaching, movement meditation, silence and stillness, experiential exercises and group sharing.
Facilitated by Madeline Dietrich M.A. Madeline is a Pathwork Helper, Spiritual Teacher, Somatic Therapist and the creator of Unlock Pleasure.
Preparation questions and all workshop details will be sent closer to the workshop date.
Fee. Early Bird Fee until November 15th, $169. Plus 21.97 - 13% H.S.T. Total = $190.97 Applicable for Canadian Residence Only.
After November 15th, $209. Plus 27.17 13 % HST Total = $236.17 Applicable for Canadian Residence Only.
Time: 9:30 a.m. - 4:30 p.m.
Location: St Paul University, Main Street, Ottawa.

To Register: Please let Madeline know by e-mail or voice mail (613-852-4072) that you want to attend the day workshop.
To confirm your registration please send workshop fee by e-transfer or PayPal to unlockpleasure@madelinedietrich.com
"Loved the "slow medicine of it"